Pace Webb of Daddy's Chicken Shack On How To Successfully Navigate Work, Love and Life As A Powerful Woman
I would say the five things needed in order to thrive and succeed as a powerful woman are
Daddy's Chicken Shack Arrives as Category Disruptor
The chain initiated a franchise strategy, with a menu that leverages Southeast Asian, American South, and Japanese cuisine.
Pasadena- Based DADDY"S CHICKEN SHACK is hungry for expansion
Entrepreneurial couple Pace Webb and Chris Georgalas, co-founders of Daddy's Chicken Shack in Pasadena, are planning to go nationwide.
Daddy's Chicken Shack to open next year in Heights
Pace Webb grew up in the Heights area and realized her culinary dreams in California.
Daddy's Chicken Shack is opening in Pasadena
Daddy's Chicken Shack in Pasadena will offer the Spicy Daddy for people seeking a little heat in their meal.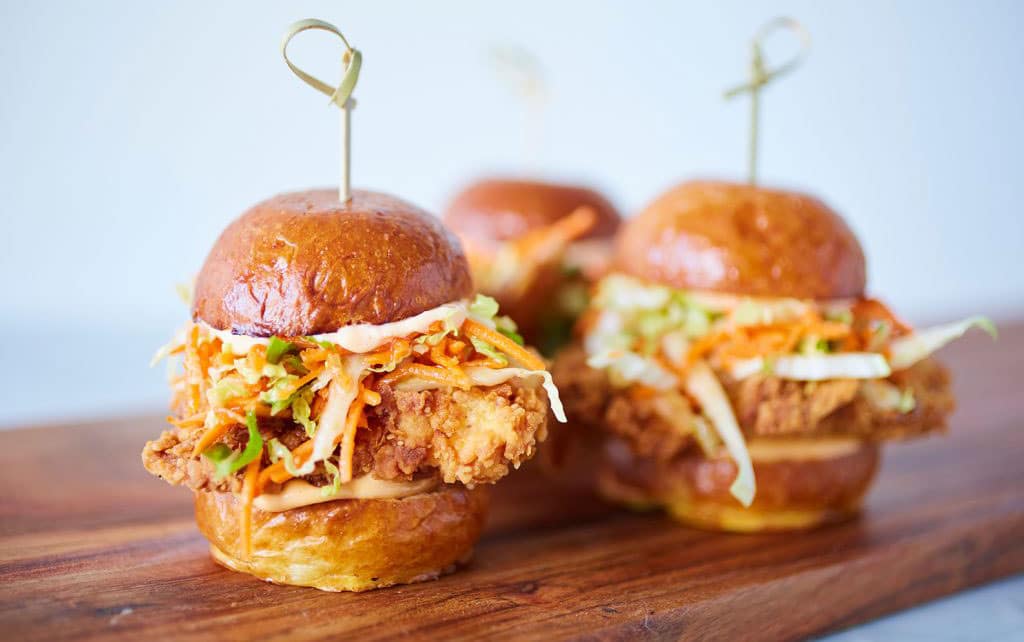 Your guide to Smorgasburg's new 2018 vendors
It feels like an eternity since Smorgasburg's last food market, but fact check: It's been less than one month.
Smorgasburg LA Returns to Awesome-Up Your Favorite Foods
Bidding your regular eating habits, and go-to dishes, and dine-out musts, over the holidays?
Loaded Sweet Potato Fries
Pace Webb of Daddy's Chicken Shack is making her famous loaded sweet potato fries with house cured lardon.
A Popular Smorgasburg Fried Chicken Vendor Gains Brick & Mortar in Pasadena
Daytime office workers have a new option for lunch near Old Pasadena this week, as Daddy's Chicken Shack …
Buttermilk Fried Chicken Sliders
Chef Pace Webb of "Daddy's Chicken Shack," is whipping up some delicious sliders with homemade slaw.
The Essential Guide To Eating Your Way Through Smorgasburg LA
Try to define the signature cuisine of Los Angeles, and the answer you get will vary depending on who you ask and …

Daddy's Chicken Shack brings the best in unique taste, concept, and technology to multi-unit foodservice operators, offering a turn-key program including a Harrison restaurant design, technology-forward applications, comprehensive training program, expansive territories, and marketing tools to build a growing customer base.